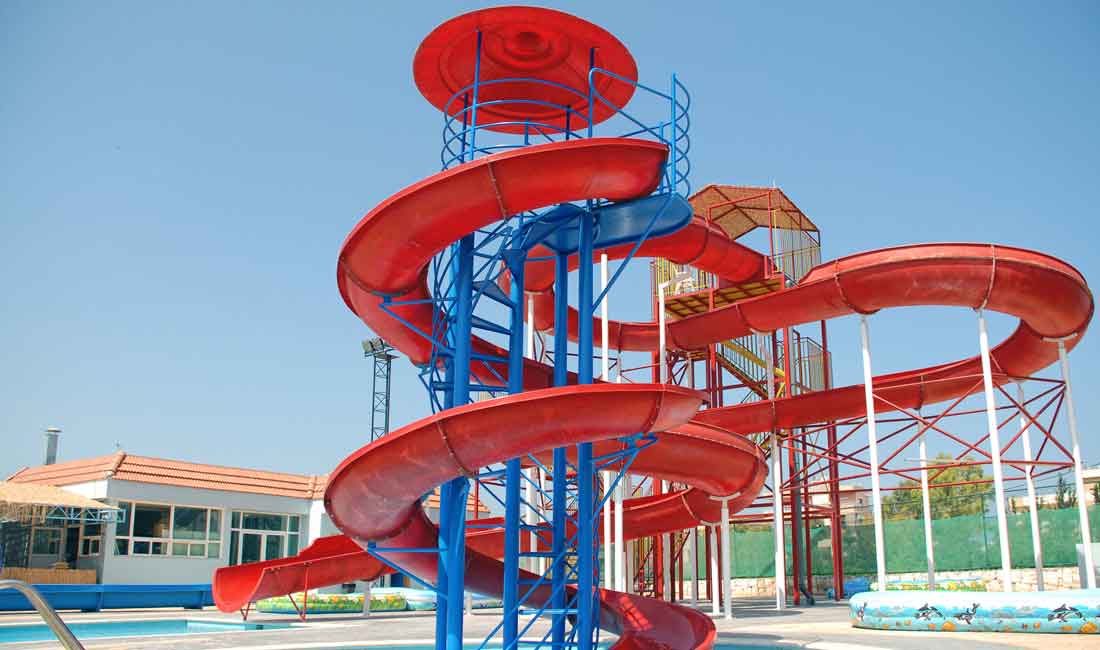 Looking for ways to shorten the lines and make more money daily?
Is the food and beverage operation generating the sales and profits it is capable of doing?
Are the kitchen layouts designed for speed and efficiency?
There are very few businesses that pin their hopes for a successful year on a long, hot summer. Next to the admission fees, food and beverage sales are the source for increased revenues and profits. The potential for this arena is huge, and Profitable Food Facilities has the knowledge, tools, and track record to make it happen
Whether troubleshooting an existing food and beverage operation in peak-season or drawing a smart set of kitchen plans for the newest facility, PFF guarantees positive results. As waterparks reposition themselves in the continuing competition to enhance the visitor's experience, food and beverage has become increasingly important in the formula. Let PFF be the springboard for ideas, planning and presentation
Proven leader in the food and beverage industry
Experts in food service management
Team of professionals specializing in project and construction management
Engineered profitability and a proven track record of success
Provide specific action plans and timelines tailored to your facility
Follow-up programs to further achieve your goals and desired results.
Without question, choosing PFF and Mike Holtzman was the right move for Splash Kingdom, I do not hesitate in providing them with the highest recommendation.
Design Clients
Aberdeen Aquatic Center, SD
ACAC Aquatic Facility, VA
Aqua Adventure Waterpark, CA
Atlantic Club Aquatic Concession, NJ
Brighton Hotels, OH
California Splash, CA
Camelbeach Waterpark, PA
Caribbean Water Adventures, IL
Chesapeake Beach Waterpark, MD
City of Carlsbad Aquatic Facility, CA
City of Charleston Waterpark, SC
City of Columbus Waterpark, WI
City of Detroit Aquatic Facilities, MI
City of Elk Grove FAC, CA
City of Fremont, CA
City of Golden Aquatic Center, CO
City of Gurnee Aquatic Center, IL
City of Irvine Aquatic Facility, CA
City of Morgan Hill Aquatic Facility, CA
City of Munster Aquatic Center, IN
City of Newark Aquatic Facility, CA
City of Roseville Waterpark, CA
City of Wheeling Aquatic Center, IL
Crossgates Aquatic Concession, LA
Deer Creek Aquatics, CO
Discovery Island, SC
East Hills Water Park, MI
Elmhurst Aquatic Facilities, LA
Fond Du Lac Waterpark, WI
Foothills Park and Rec, CO
Franco's Athletic Club, LA
Glen Ivy Hot Springs Spa, CA
Glenwood Springs, CO
Grand Country Inn, MO
Hamilton Aquatic Center, IA
La Mirada Splash, CA
Lake Naomi Aquatic Center, PA
Magic Waters Waterpark, IL
Monsoon Lagoon, OH
Newtown Athletic Club Aquatics, PA
NRH2O, TX
Playfair Aquatic Center, MO
Roaring Springs Waterpark, ID
Rolling Hills Aquatics, CA
Schlitterbahn Waterpark, TX
Seven Peaks Waterpark, UT
Splash Kingdom, TX
Splash Lagoon, PA
Splash Universe, IN
Sunsplash Waterpark, CA
The Airport Club Aquatics, CA
The Claremont Club Aquatic Concession, CA
Washtenaw Aquatic Center, MI
Wave Waterpark, CA
Waves of Fun, IL
Wet n
Wild Wadi, Dubai UAE
Winward Lake Waterpark, GA
ZMC Hotels, MN
Consulting Clients
ACAC Aquatic Facility, VA
Anderson Aquatic Center, IL
Atlantic Club Aquatic Facility, NJ
Bahama Beach Waterpark, TX
Brighton Hotels, OH
California Splash, CA
Camelbeach Waterpark, PA
Caribbean Water Adventures, IL
Chesapeake Beach Waterpark, MD
City of Allen, TX
City of Charleston W-park, SC
City of Columbus W-park, WI
City of Dallas, TX
City of Detroit Aquatic Parks, MI
City of Elk Grove FAC, CA
City of Golden FAC, CO
City of Gurnee Aquatic Park, IL
City of Irvine Aquatic Park, CA
City of Keller, TX
City of La Mirada, CA
City of Missoula, MT
City of Morgan Hill Aquatics, CA
City of Munster Aquatic Park, IN
City of Newark FAC, CA
City of Roseville Waterpark, CA
City of Santa Maria, CA
City of Washtenaw FAC, MI
City of Wheeling Aquatic Center, IL
Cool Runnings, Jamaica
Crossgates Aquatic Facility, LA
East Hills Water Park, MI
Elmhurst Aquatic Facilities, LA
Fairview Aquatic Center, IL
Florida Yacht Club, FL
Fond Du Lac Waterpark, WI
Foothills Park and Rec, CO
Franco's Athletic Club, LA
Glen Ivy Hot Springs Spa, CA
Glenwood Springs Pools, CO
Gulf Island Waterpark, MS
Gulf Islands Waterpark, MS
Hamilton Aquatic Center, IA
Hawaiian Falls Waterpark, TX
Holiday Inn
Lake Naomi Aquatic Concession, PA
Manchester Ath. Club Aquatic Facility, MA
Monsoon Lagoon, OH
Morris County Parks, NJ
Newtown Club Aquatic Park, PA
NRH2O, TX
Roaring Springs
Roaring Springs Waterpark, ID
Rolling Hills Aquatic Park, CA
Schlitterbahn Waterpark, TX
Seven Peaks Waterpark, UT
Splash Country USA, MO
Splash Kingdom, TX
Splash Sensation, IN
Sunrise Lake Recreation, NJ
Sunsplash Waterpark, CA
The Airport Club Aquatic Concession, CA
The Claremont Club Aquatic Facility, CA
Turtle Bay Aquatic Center, IL
Wave Waterpark, CA
Weaver Hollow, CO
Weaver Hollow, CO
Wet n
Wetzone Waterpark, TX
Wild River Country, AR
Wild Water Adventure Park, CA
Wildwater Adventures, CA
Winward Lake Waterpark, GA
ZMC Hotels, MN
Zoom Flume Waterpark, NY
Zoom Flume, NY