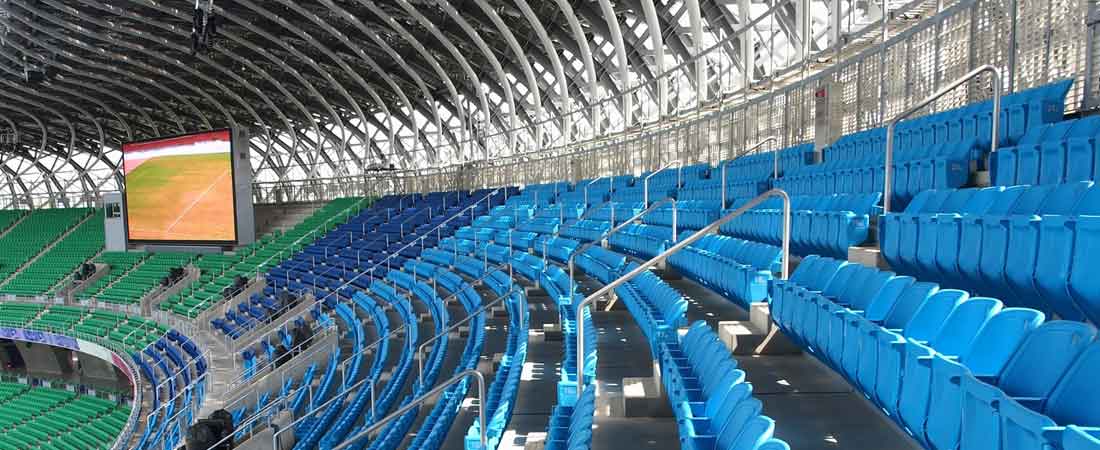 Are long lines between games taking away from the experience of a day at the ballpark?
Are the kitchen and menu designed for speed, efficiency and easy maintenance?
Does the concession manager have the administrative "tools" to increase profits and sales?
The game of softball has changed in the last twenty years. Equipment, tactics, the division of players, etc., have all contributed to a different way of managing the business. Why shouldn't the food and beverage (f/b) operation be included? Profitable Food Facilities can make that happen.
We supply the tools and training to boost sales and discover the profits you never thought existed.
Whether you are looking to "right size" the kitchen or rethink the menu, don't underestimate the power of planning and know-how. PFF has been helping owners and managers make money in f/b operations for over eighteen years. Let us put you on our list of satisfied clients.
Proven leader in the food and beverage industry
Experts in food service management
Team of professionals specializing in project and construction management
Engineered profitability and a proven track record of success
Provide specific action plans and timelines tailored to your facility
Follow-up programs to further achieve your goals and desired results.
Our staff quickly recognized that you bring a broad range of experience and can apply it specifically to our type of business.
Design Clients
American Basketball, CA & AZ
Arena Sports—Magnuson, WA
ACAC Health & Fitness, VA
Airport Club, CA
Amazing Jakes Entertainment Center, CO
Atlantic Club, NJ
Bannockburn Club, IL
BCL Sports, MA
Bear Mountain Ski Resort, CA
Boston Celtics Training Center, MA
Brazilian BBQ, CA
Bucksmont Sports Center, PA
Camelback Ski Resort, PA
Cedar Lanes, CA
Cederdale Athletic Club, VT
Champions Sports Center, VT
Cherry Creek Sporting Club, CO
Chicago Heights, IL
Claremont Club, CA
Club One, PA
Club Paseo, CA
Crossgates Athletic Club, LA
East Hills Athletic Club, MI
El Dorado Grill, CO
Empire Sportsplex, CA
Ethos Health Club, NJ
Family Sports Center, TX
Franco's Athletic Club, LA
Freedom Fun Station, AZ
Frozen Ropes, NY
Harbor Bay Club, CA
Health & Fitness Connection, TX
Healthpoint Fitness Center, IL
Hidden Valley Athletic Club, UT
Joan Croc Comm. Center, CA
Kennedy Sports Clubs, CA
Kidquest Adventureplex, OR
La Sporteque, Quebec, Canada
McDermott Health & Fitness, PA
McLeod Health & Fitness, SC
Newtown Athletic Club, PA
North Dallas Athletic Club, TX
Oceans 11 Casino, CA
Outta Bounds Adventure Park, CA Palos Health & Fitness Center, IL
Pasghetti
Plex Sports, SC
Red Bank Athletic Club, NJ
Riverside Icehouse Rest, IA
Rolling Hills Club, CA
Shea Homes Active Adult Communities, CA
Snow Summit Ski Resort, CA
Solano Athletic Club, CA
TBG, MO
Tennis Corp. of America, IL
Tower Records Caf
Vetta Sports, MO
Waterworks Project, Canada
Winterland FEC, AZ