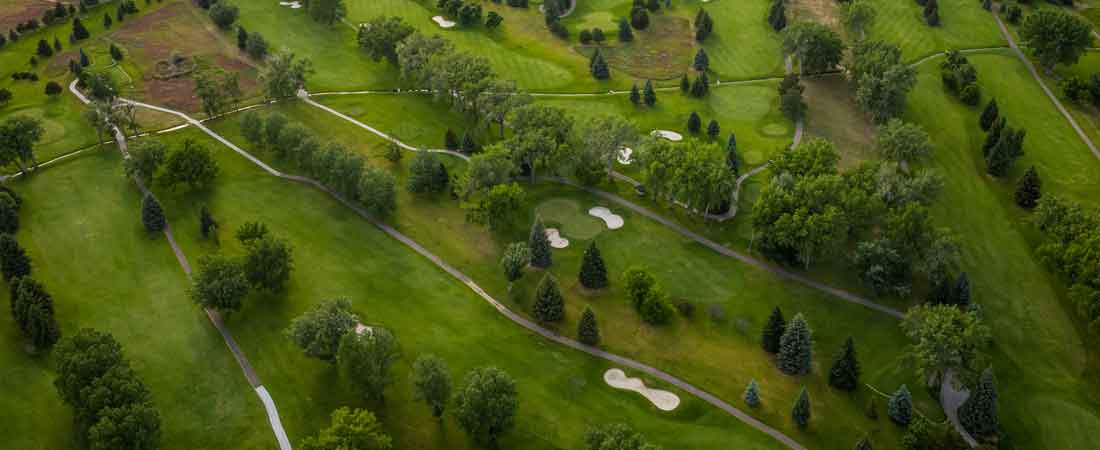 Profitable Food Facilities has built its reputation on working with golf course restaurants to maximize their food and beverage operations and create a very profitable business. We work with the management team and supply the systems, menus, and procedures to generate more revenue to the bottom line.
The experts at Profitable Food are well-versed in the nuances of country club operations. Our objective is to work closely with equity and non-equity food and beverage club operations to improve profitability. Whether you're looking for solutions in the short or long-term, we are here to help manage your operations with a full menu of restaurant and profitability management, operations review, personnel review and management, plus much more.
We understand the complexities of shifting consumer demand to ensure private country club clientele are satisfied with their wining and dining experiences. Working closely with vendors, suppliers, chefs, contractors and operators, Profitable Foods can help maintain, develop or expand your private country club.
Our design team has worked with many architects and golf course owners across the country to design and remodel a number of clubhouse kitchens, so if it is time to remodel or rethink the kitchen in a new clubhouse, PFF is the go-to source to make it happen. The golf experience is changing. We supply the edge to stay in competition, satisfying not only the needs of the golfer, but also the needs of the business.
Proven leader in the food and beverage industry
Experts in food service management
Team of professionals specializing in project and construction management
Engineered profitability and a proven track record of success
Provide specific action plans and timelines tailored to your facility
Follow-up programs to further achieve your goals and desired results.
"I want to thank you for all your efforts on our new clubhouse and interim facilities, your common sense approach to food and beverage business was refreshing."
Design Clients
Alpine Country Club, NJ
Ave Maria, FL
Baltusrol CC, NJ (Host of PGA Championship in 2005)
Bel Air Bay Club, CA
Big Island CC (2 kitchens), HI
Boughton Ridge Golf Club, IL
City of Bolinbrook, IL
Cog Hill Golf Club, IL (Host of the PGA Western Open in June)
Columbine CC, CO
Florida Yacht Club, FL
Fort Worth Club, TX
Fossil Trace Golf Club, CO
Glen Erin Golf Club, WI
Glen Ivy Golf Club, CA
Great River Golf Club, CT
Happy Valley Golf Club, CA
Indian Palms Country Club, CA
Intrawest Golf
Jumeirah Golf Estates, Dubai
La Quinta Golf Club (6 kitchens), CA
Lake Naomi Club, PA
Lakeside Country Club, TX
Links @ Stonebridge, LA
Lone Tree Golf Club, CA
Los Altos Country Club, CA
Napa Valley Country Club, CA
Naperbrook Golf Club, IL
North Creek Golf Club, MS
Pinecrest Golf Club, IL
Pinehurst Country Club, CO
Poppy Hills Golf Club, Pebble Beach, CA
Poppy Ridge Golf Club, CA
Redhawk Country Club, CA
Ridge Creek Golf Club, CA
River Run Golf Club, CA
Rooster Run Golf Club, CA
Royal St. Cloud Golf Club, FL
Shea Homes Active Adults (6 facilities in CA & AZ)
Somerset Hills Country Club, NJ
Springbrook Golf Club, IL
Sun City Shadow Hills, CA
Sun Lakes #2, AZ
Temeku Hills Golf Club, CA
The Country Club at DC Ranch, AZ
The Oaks Golf Club, GA
Trilogy Golf Club, CA (Host of the Skins Game 2003)
Tucson Country Club, AZ
Tuers Capital Golf Club, CA
Twelve Bridges Country Club (3 kitchens), CA
Union League of Philadelphia, PA
University of Washington Club, WA
Valley Hi Country Club, CA
Verrado Country Club (4 kitchens), AZ
Vistancia Country Club (6 kitchens), AZ
Wee Burn Country Club, CT
Whitney Oaks Golf & Country Club, CA
Willow Creek Golf Club, IA
Windsor Golf Club, CA
Wynstone Country Club, IL
Consulting Clients
Arizona Country Club, AZ
Ave Maria, FL
Bay Harbor Yacht Club, MI
Bel Air Bay Club, CA
Bonnie Brook Golf Club, IL
Boughton Ridge Golf Club, IL
Briarwood Country Club, IA
Bronxville Field Club, NY
Cantigny Golf Club, IL
Cog Hill Golf Club, IL
Confederation Club, Canada
Deer Creek Golf Club, CO
Deerfield CC, NY
Desert Princess CC, CA
Fareways Golf Club, VA
Farmington Country Club, VA
Flanders Valley Golf Club, NJ
Forsyth Country Club, NC
Fort Worth Club, TX
Fossil Trace Golf Club, CO
Fox Hills Golf Club, IL
Gateway CC, FL
Great River Golf Club, CT
Grey Oaks Country Club, FL
Heritage Pointe CC, Canada
Indian Palms Country Club, CA
Innerkip Highland Club, Canada
Interlachen Country Club, MN
Intrawest GolfIronwood Golf Club, IL
Jackson CC, TN
Lake Arbor Golf Club, CO
Lake Naomi Club, PA
Lake Wissota Golf Club, WI
Lakeside Country Club, TX
Lakewood Country Club, MD
Links @ Stonebridge, LA
Lone Tree Golf Club, CA
Los Altos Country Club, CA
Maple Ridge Club, Canada
Middletown Country Club, PA
Mistwood Golf Club, IL
Montgomery CC, AL
Moraga Country Club, CA
Moss Creek Plantation, SC
Mountain Green Golf Club, VA
Napa Valley Country Club, CA
North Creek Golf Club, CA
Northriver Country Club, AL
Oasis CC, NV
Old North State CC, NC
Orchard Hills Golf Club, IL
Phoenix Country Club, AZ
Pinchbrook Golf Club, NJ
Pinecrest Golf Club, IL
Pinehurst Country Club, CO
Poplar Creek CC, IL
Poppy Ridge Golf Club, CA
Quail Ranch Golf Club, CA
Redhawk Country Club, CA
Rio Verde CC, TX
River Run Golf Club, CA
Rooster Run Golf Club, CA
Royal St. Cloud Golf Club, FL
Scioto Country Club, OH
Shaganappi Golf Club, Canada
Shea Homes (7 facilities), CA, WA & AZ
Singing Hills Golf Club, CA
Southern Hills Golf Club, MN
Sportman's Country Club, IL
SportsmanSprings CC, CA
Sterling Country Club, MA
Sun City Shadow Hills, CA
Sun Lakes #2, Tempe, AZ
Sun Lakes-Banning, CA
Sunset Valley Golf Club, NJ
Sunset Whitney CC, CA
Temeku Hills Golf Club, CA
Texas Star Golf Club, TX
The American Club, Singapore
The Bridges CC, CA
The Country Club at DC Ranch, AZ
The Farm Golf Club, GA
The Meadows Golf Club, CO
The Oaks Golf Club, GA
Tucson Country Club, AZ
Tuers Capital Golf Club, CA
Turnberry CC, United Kingdom
Twelve Bridges CC, CA
Union League of Philadelphia, PA
Valley Hi Country Club, CA
Verdict CC, NC
Visalia Country Club, CA
Vistancia CC (6 kitchens), AZ
Washoe County Parks, NV
Waterfront CC, VA
Waters Edge Golf Club, VA
Waukegan Golf Courses (2), IL
Wee Burn Country Club, CT
Wee Burn Country Club, CT
Westlake Golf Club, VA
Westwood Golf Club, CO
Whitney Oaks CC, CA
Willow Creek Golf Club, IA
Windsor Golf Club, CA
Woodlands CC, SC
Woodstone Meadow Golf Club, VA
Worldwoods Golf Club, FL